C.Quartz Finest Reserve is the exclusive flagship ceramic coating from CarPro.  CarPro is the pioneer of Ceramic coatings and nanotech car care products and is the leader in innovation and improvement of pro ceramic coating technology across the world! We are 1 of only 9 installers in Canada, and 1 of 2 in the National Capital Region.

C.Quartz Finest Reserve was designed specifically for those with discerning tastes for its exceedingly rich & glossy finish, as well as its ability to resist the elements and protect like no other.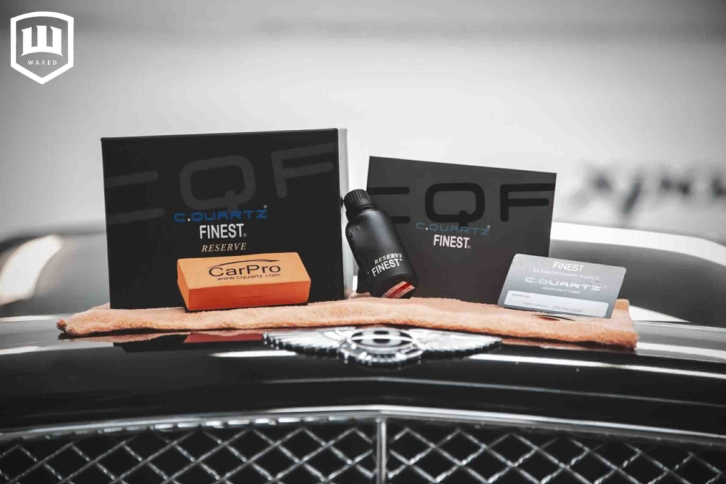 C.Quartz FINEST Reserve is the most exclusive automotive surface protection in the world due to the quality, talent, and character of the few who are allowed to install it!  Less than 1 in every 300 shops that apply is approved, ensuring any Finest authorized installer you visit is among the best detailers in the world.
C.Quartz Finest Reserve starting from 2000$
Application process:
Time required: 5 days
Includes a full paint correction prior to application
2-3 layers of C.Quartz Finest Reserve
Our layers of Finest Reserve create a thickness of 4+ µm.
C.Quartz DLUX on all wheels and exterior trim
C.Quartz Forte applied to all glass
C.Quartz Eraser to ensure no oily residue is left from polishing
Hand wash with two bucket system (w/Grit guards to prevent swirls in paint)
Paint thickness measured with DeFelsko Positest reader
Full Exterior Paint decontamination (Claybar + PH Neutral Product)
Door Jambs polished and detailed
Dried using microfiber towels 600 g/m² (Prevents scratching)
Exterior Windows polished and sealed
Exhaust Tips detailed, polished and Coated
Three (3) year CarPro limited warranty
Coating is baked to 150°-170° F
Preserve your car value, and it's condition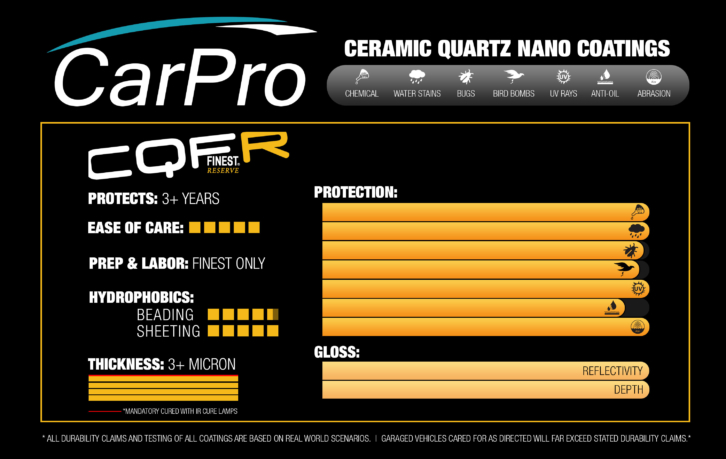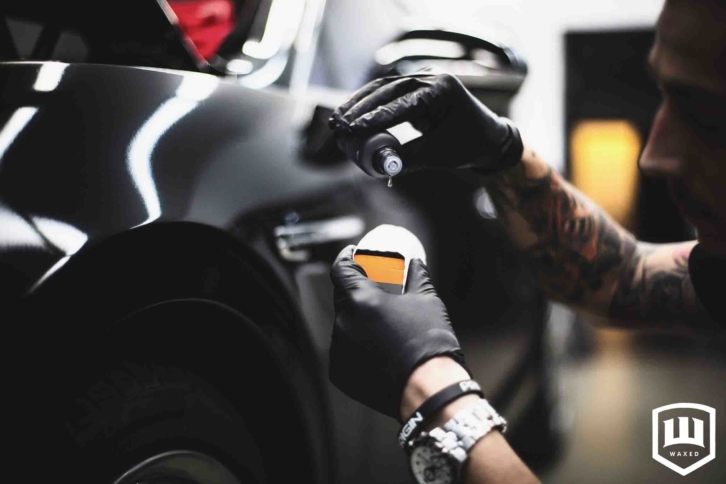 What does that mean to you?
Features & Specifications
Aesthetics
– Yields a deep rich, glossy finish that lasts for years and resists oxidation
Durability of 3-10 years
– Finest Reserve is extremely resilient with years of protection
Enhanced Chemical and UV Protection
– Next-Gen tech in Finest Reserve amps up the protection against man-made and environmental hazards alike. Pollen, bird droppings, industrial fallout, and strong ultraviolet radiation no longer reach the surfaces once protected by Finest Reserve.
Water-Spot Resistance
– Water, dirt, and oil repellency provide a virtual self-cleaning effect when rinsed or after a rain
High Density
– Next Sio2poxi tech results in a tough 3+ micron thick coating, yielding increased abrasion resistance and reducing the occurrence of wash-related marring.
Increased Hydophobicity
– Sophisticated 3D Nano Structure offers immense water beading and sheeting characteristics, with a Contact Angle of 110° ~ 115°, and the only protection available that offers a sliding angle of 10°
Extreme Thermal Protection
– Temperature resistance in excess of 1000° provides greater protection than any vehicle will ever experience
(Click here for full specifications)
Ottawa C.Quartz Finest Reserve ■ C.Quartz Finest Reserve ■ Luxury Car Detailing ■ Professional Paint Polishing ■ C.Quartz Reserve Gatineau ■ Cquartz Finest Ottawa ■ Cquartz Finest Gatineau