Ottawa Paint Correction
Paint correction is one of the most important areas of a vehicle is paint. Its the first thing we see as a car zooms past on the highway, or that glimmer coming from the back of the parking lot. Sadly, the majority of vehicles dont get to maintain that factory shine due to challenges like road grime, tar, water spots, auto car washes, bird muck, and tree sap just to name a few of the enemies of paint. We are the Ottawa paint polishing experts!
Although these things can't always be stopped, rest assured that they can be corrected! Waxed Detailing Services offers a variety of paint correction services designed to rapidly and evenly remove heavy imperfections that deliver a bright, smooth, flawless and perfect finish.
We are highly experienced with classic cars, exotic vehicles, single stage and clear coat paints to gel coats and RV's.  For show car restoration, we offer a range of wet sanding techniques to 3 stage compound/polish combinations. We have worked with a broad range of paints, and have polished hundreds of painted surfaces. A key role in demanding perfection.
We strongly suggest to inquire in adding a layer of Cquartz or semi-permanent nano sealant after performing polishing on any vehicle. This is to ensure the best in paint protection. Ask us today, and save by combining!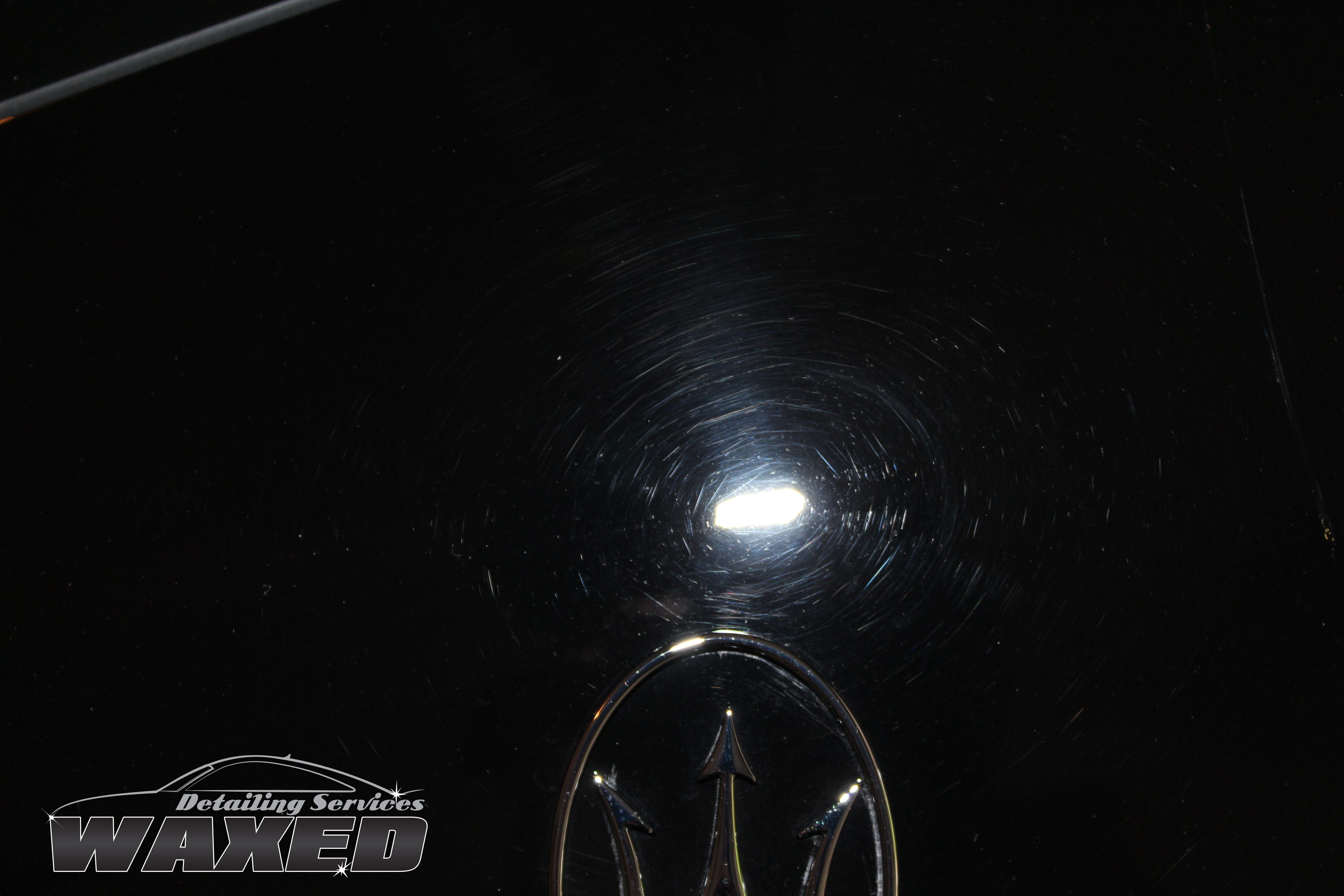 1 Stage Starting from 499.99$
Effectively remove paint defects from 50-70%
Remove swirl marks, spider-webbing or micro-scratches
Remove brake dust particles via clay bar treatment
Rims decontaminated and cleaned via Iron-X and Tar-X
Also remove imperfections in the paint
License plate removal
Hand wash with two bucket system (W/Grit Guards to prevent swirls in paint)
Dried using microfiber towels 600 g/m² (Prevents scratching)
Exterior windows cleaned (With 4 side windows)
A layer of our Carnauba Wax that can provide up to 6 months of protection (Machine application)
Paint Touch Ups Available
Fix clear coat scratches through wet sanding and/or machine buffing
Fix hundreds of chips on your hood and front bumper
With touch up, the goal is to hide the damage from 3 or more feet away
Your car must be clean for us to perform any of the following repairs. You can wash it yourself or pre-schedule an exterior detail with us for the same day
Ottawa Car Detailing ■ Car Detailing ■ Luxury Car Detailing ■ Professional Paint Polishing ■ Lave Auto Gatineau ■ Professional Car Detailing ■ Ottawa Paint Correction Specialists ■ Paint Correction Ottawa ■ Car Polishing Ottawa